I'm a book artist and writer
making work with tooth and tenacity,
a maximalist at heart.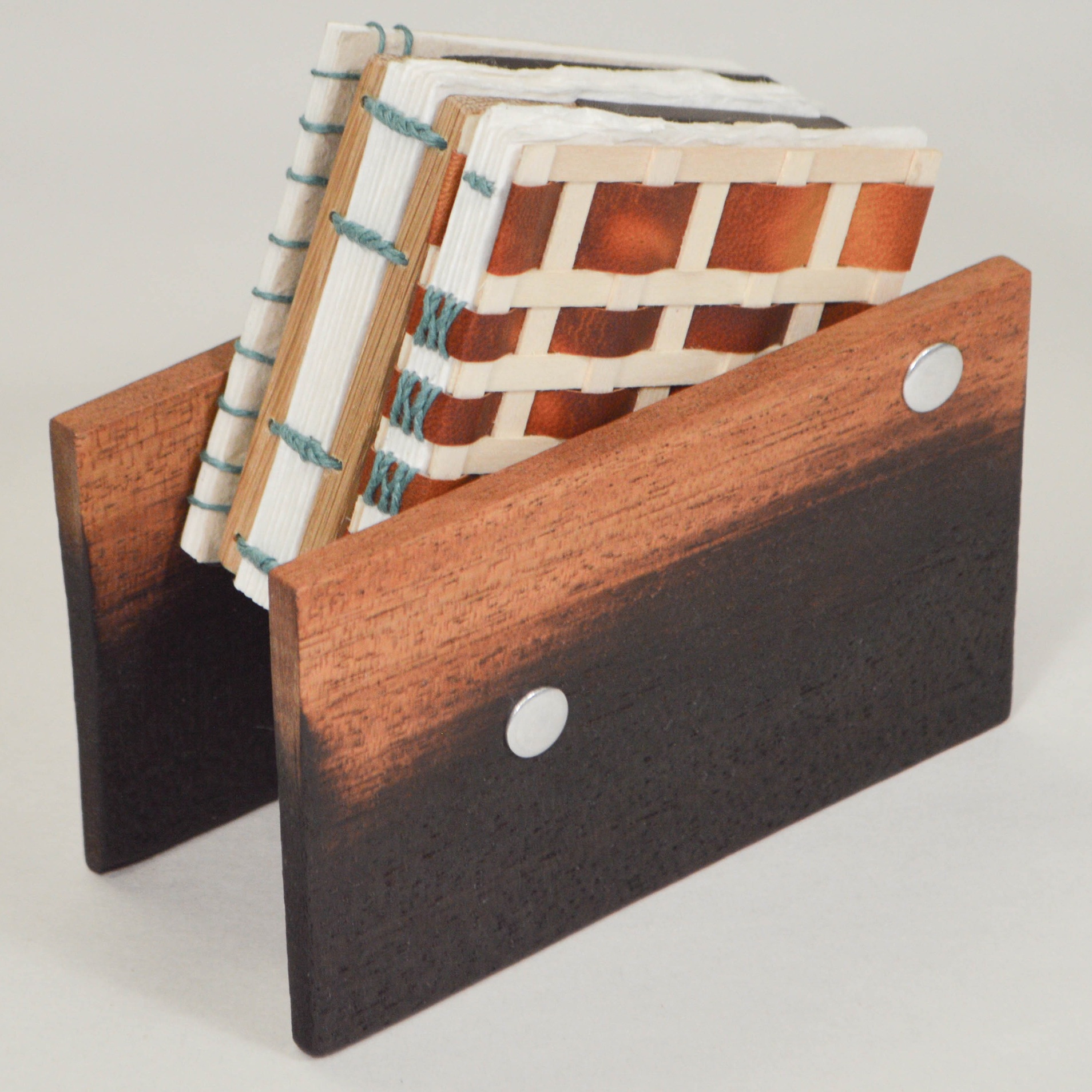 For each of my artist's books, I seek the perfect balance of tradition and experimentation with form to honor the content.
I also create blank books for writers, artist's and doodlers on the go.
The best part of making is sharing. I love to bring my decade of experience as an artist and writer to students of all ages and backgrounds.
I hand print broadsides, posters, and books on antique letterpress machines using traditional handset wood and metal type,combinedwi more modern photopolymer plates to bring my designs to the page.
Two book manuscripts, a chapbook, and poems, essays, articles
I love using natural fibers, including cotton, flax, abaca, and hemp, to create strong paper with bite anc ccharachter. I create paper sculptures, and sheets for my books.
Book and paper repair, with the preservation of the object's history as the guiding principle